Welcome
To the Connecticut Bridge Association
Web Site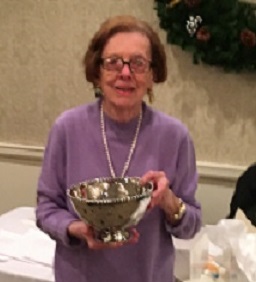 Celebration!

Congratulations to Millie Fromm, director at the Wee Burn Bridge game. She is celebrating her 50th year as director of that game and has recently reached Sapphire Life Master status, 3500 masterpoints!
Congratulations to Millie and the Wee Burn club.

Notice: anyone using an Ipad to access this site should not use Safari as your browser. This site is not fully operational using Safari. We are working on a solution, but until then please use another browser; such as, Google Chrome. Thanks.


Sectional News

Next year's sectional Schedule is now available:

Winter Sectional March 2-4, St Barbara Orthodox Church, Orange
UPDATE: 199er Sectional, May 5, Stamford
Spring Sectional June 1-3, Also St. Barbara Church, Orange
Summer Sectional August 17-19 Annuciation Orthodox Church Stamford
Autumn Sectional October 26-28 Keeney Memorial Center, Wethersfield
---
Enjoy our game! Enjoy and use the CBA web site!